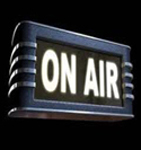 These are just some of the many radio stations, either over the airwaves or via online web radio, that have played selections of Sharon's music.

If you happen to hear one of Sharon's songs played on these or other radio station, please let us know using the form at the end of this page.
We would also like to hear about any reviews or articles you come across.
New links:
Other links:


lounge
empire
&nbsp


oneluvFM

&nbsp